Lorenzana: Philippines Eyes Greater Defense Ties With Australia
– by Philstar.com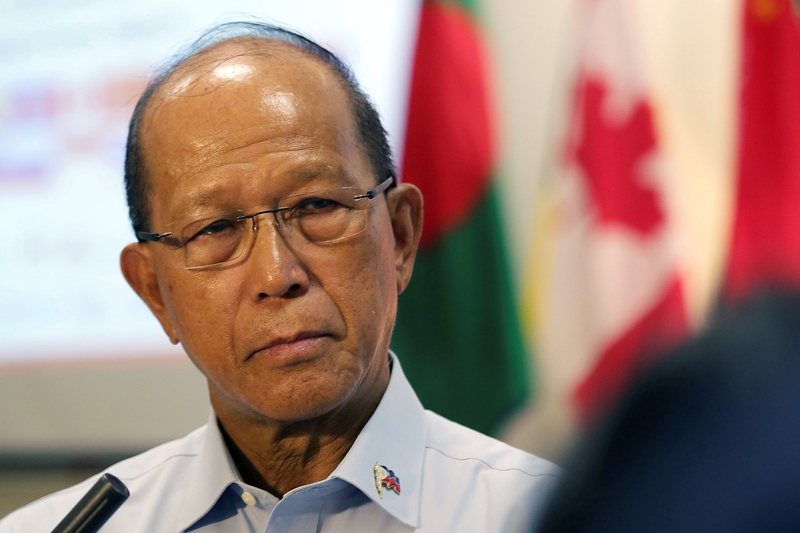 MANILA, Philippines — The Department of National Defense (DND) is open to a greater defense cooperation with its neighbors, including Australia, Defense Secretary Delfin Lorenzana said.
In an interview with the Australian Naval Institute, Lorenzana noted that the country has bigger military-to-military engagement with Australia than any of its Association of Southeast Asian Nations neighbors.
The extent of the relationship between the Philippines and Australia is second to that of the United States, the Defense secretary said.
"We have signed a Status of Visiting Forces Agreement with Australia that governs the Exercise Dawn Caracha between armies and Exercise Lumbas between navies here in the Philippines, as well as the Exercise Dusk Caracha between armies in Australia," Lorenzana said.
The Philippines participates in the Australian exercise Kakadu while the latter's army also participates in the Balikatan exercises between Filipino and American troops.
Lorenzana said that the DND is eyeing to use the military exercises to gain access to the best practices of Australia.
This includes Australia's wide range of defense activities and defense equipment.
The Philippine government is hoping to acquire equipment from Australia through government-to-government transaction, Lorenzana said.
"Australian military has a lot of things that our AFP currently needs: tactics, best operational practices and defence equipment. Presently, we already have a robust military to military engagement on exercises in the Philippines as well as in Australia through a Memorandum of Agreement (MOA)," Lorenzana said.
The Philippines also sends a sizeable military contingent to Australia to study in their military and civilian school under grants of the Australian Defence Force.
The country may acquire defense capabilities from Australia provided that a MOA on defense cooperation be strengthened.
"In terms of joint military exercises with Australia, I deem it necessary not only to increase interoperability among Allied countries but also to develop inter-military and maritime cooperation," the secretary said.